The Draft is a lifestyle. Cycling and its purity understood as it is: an art form.

As art is only about feelings we have been true to our own when creating this passion for cycling.

Be sured about this: You are a cyclist, that makes you special. Therefore, we want you to feel special all day long, even when off the pedals, whether at home, at work or having a coffee while planning new routes to discover, new challenges to accomplish.

In our Showroom you will find whatever you might need to make that happen. Even to keep you growing, evolving, turning you into a better cyclist. Seminars, workshops, lectures, technical and sport services, our exclusive The Draft Club... this is a place only suitable for cycling lovers.

But, above all, what we enjoy most is to design your dream bike side by side with you.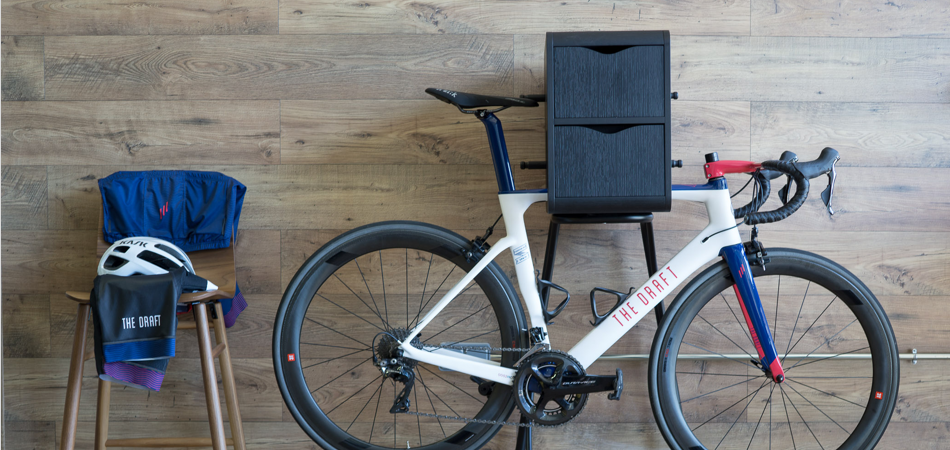 We know you love eating up the miles on your bike, sometimes on your own and some other times in company of your road mates, your cycling family. Wise all of them on two wheels. Only you know the meaning of the word extreme, of exceeding your limits, of battling wind, rain, cold and sun, sometimes friend and sometimes foe, but always gifting you with great sunrises while on the pedals.

Some will call you crazy, envying you as they will never enjoy such pleasure. They are unable to comprehend what you feel for your bike, what it gives you, what goes across your mind everytime you look at her.

We do.