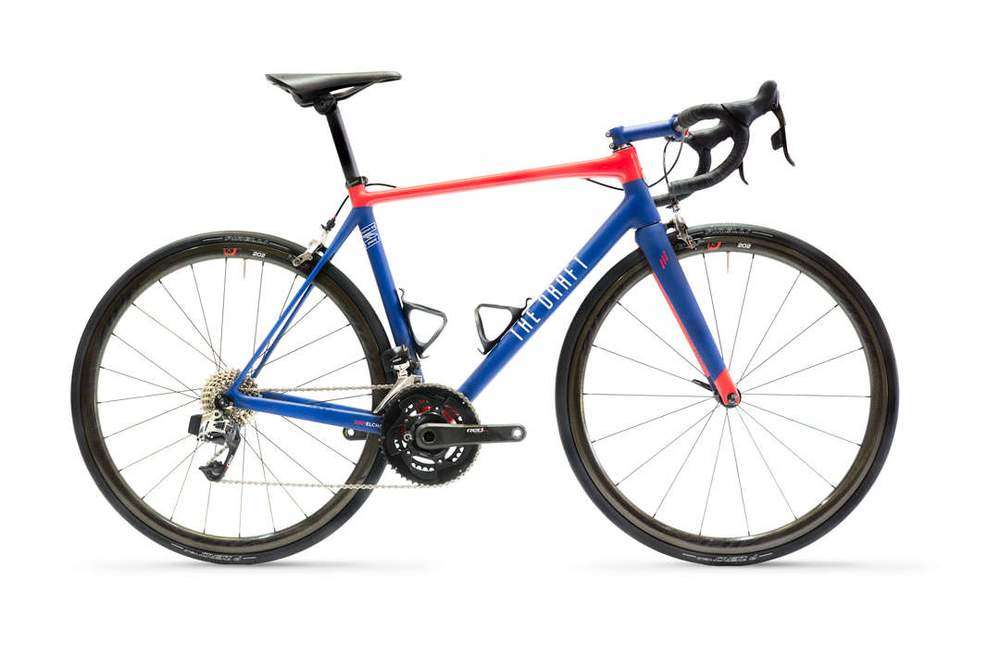 Argentina. The sun tries to rise above the mountains. But there's another light that has arrived earlier. A huge explosion in the upper atmosphere shines on the Andes. The responsible is a powerful and quick meteorite which crashes against the ground shaking the hills in the range and giving a warning. El Chako has arrived to become the King of the Mountain.
Elegant geometry and lightness combine in El Chako to create a classic style bike, a Gran Fondo climber that will let you arrive to the limits of your stamina. It's the perfect bicycle to defy gravity and devour miles and experiences.
Each and every bit in El Chako has been conceived for your confort and enjoyment. From its custom geometry to our direct contact to the client and the especially designed paintwork, in which we focus down to the tiniest detail. This bike will perform quickly in your uphill routes, but is also easy to control in the toughest downhills.

Forget about the limits!