First of all, we will arrange a meeting with you at our
showroom
. Any work of art requires a previous study before it is undertaken, and as such we need to gather some information about you beforehand.
We will obtain your anthropometric data on a biomechanical bench where we will perform a dynamic pedaling analysis using stickers on your body and top-end software. All these tests are recorded so we can later review and analyse them with you. After setting you up with a near-perfect bike fitting, we proceed to a secondary run with you on the bench to make final adjustments on the handlebar's reach and drop, crank lengths, cleats mechanism, saddle type and so on.
After this process is finished and taking into account the main use you will give to your bike, it will be time for you to decide which bike frame will you choose between the three models in our range:
Hoba, El Chako and Comet Eater
.
One of them awaits you!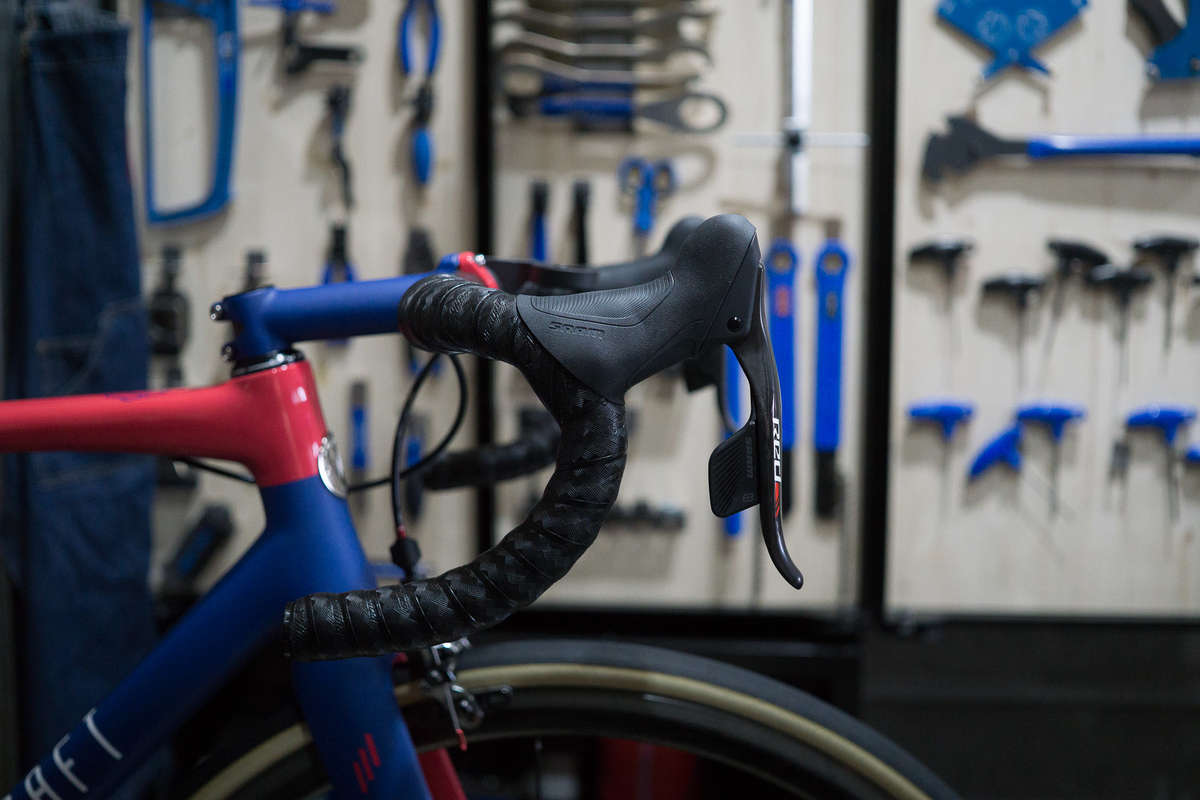 Once you reach this step, now it's time to pick your preferred top-end groupset and components to go along with your bike. Should you have any doubts about what to choose, we are more than happy to assist you at this point.

Next step is meeting our Design Lead and giving form and colour to your unique and fully customized creation. Can you imagine?

Then, we will load all the previous information on a sophisticated software which simulates a 3D geometric layout of your frame. Thanks to this software we can be sure that that the frameset will be produced complying our highest quality standards of aerodynamics, structure and strength.

Finally, our Italian artisans are ready to get their hands on your frame building in order to make your dream bike happen.

Using a wide variety of aluminium moulds that fit perfectly between each other give us the base for constructing your made-to-measure bike frameset.
Using our technique with resins and carbon fibers, we join the differents parts of the frame to provide stiffness, performance and comfort.

With the smoothing process we remove the excess of moulds and resins to obtain a perfect finish frame.
A very delicate process in which the frame is applied a last finish layer of carbon fibers, giving as a result a smooth touch and perfect look.
With delicate attention to detail, we carry out the painting process in multiple layers following the paintwork design you previously chose.
All of our frames undergo a throughout quality check before being assembled by our mechanics.
All of our frames undergo a throughout quality check before being assembled in our workshop by our mechanics, in order to provide you a premium end bike.